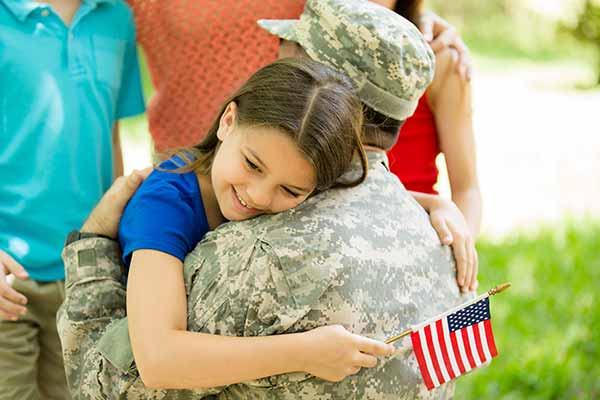 Like all Americans, Veterans face cancer, heart disease, diabetes and the other illnesses that plague our citizens.  However, because of their military experience, Veterans also face the following health challenges:
Mental Health, which includes PTSD and suicide
Toxic exposures resulting from burning of toxins, embedded shrapnel, and weaponized airborne chemicals
Substance abuse ranging from alcohol to opioids
Hearing loss from close-proximity to loud weapons firing
Traumatic brain injury from IEDs
Lost limbs from IEDs
BRINM serves as the administrator and conduit for funding from external sources to VA researchers.  The research is focused towards improving the lives of Veterans.  Without BRINM, researchers at the VA would not have access to such funding and medical research and related education would not take place.
Dan Sandweiss is the Executive Director
Lisa Gallegos is the Human Resources Administrator/Assistant Director
Alisha Saiz is the Grants Manager
Jennifer Hogan is the CRSO Manager
BRINM administers funding and contracts for a wide range of projects, such as:
Basic research to discover drugs to reduce opioid dependency
Investigation of the use of inexpensive drugs, such as metformin, for new applications
Phase II and Phase III testing of Covid vaccines and medicines
Establishment of biomarkers for treatment of PTSD
Neuropsychological assessment of comorbid TBI and PTSD
Development and support for Veterans' self-reported health effects with embedded shrapnel
Professional development of podiatry physicians in training
National clinical program that offers free, multi-gene pharmacogenomic testing for veterans
There are a number of options. If you are a member of the community, you can volunteer to serve on the board. If you are a veteran, you can volunteer for a clinical trial.  Regardless of your status, you can donate to BRINM to support its efforts. Click here to contact BRINM.
You can designate that your donation fund a particular type of research or education, or a specific researcher. You can also donate to BRINM itself to support its role in facilitating biomedical research and education that supports Veterans.